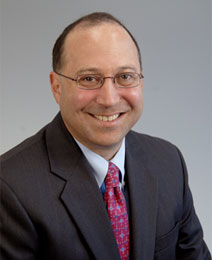 Seth L. Cooper
PRINCIPAL
Phone: 203-319-7123
Fax: 203-254-1772
SETH L. COOPER is a principal of Brody Wilkinson and a member of the firm's Business and Real Estate Groups. His areas of practice span a variety of transactional practice areas which include commercial real estate, mergers and acquisitions, lending, loan workouts, leasing, hospitality service contracts, business entity organizational matters, art law, general contract law and debtor-creditor rights.
Mr. Cooper frequently plays an active role in assisting with the structure of the business relationship among an entity's principals in addition to negotiating and documenting the business relationship. Mr. Cooper's early career focused on handling commercial bankruptcy and insolvency matters. Consequently, Mr. Cooper is able to bring an insightful asset protection perspective to a deal structure. As tax considerations often play an important role in structuring a business sale, investment, or start-up venture, Mr. Cooper works closely with the Brody Wilkinson tax attorneys to make sure the most tax efficient business structure is achieved. His clients include both individuals and entities, including high net worth individuals with family offices, whom he assists with an array of transactional and general corporate matters. In addition to regularly advising businesses and handling real estate matters, Mr. Cooper leads the firm's Art, Antiques & Collectibles practice where he regularly represents collectors, dealers, artist estates, museums, auction houses, and galleries. Mr. Cooper is a Martindale-Hubbell AV-rated attorney and has been selected for inclusion in The Best Lawyers of America© in real estate law.
Mr. Cooper is admitted to practice in Connecticut and the U.S. District Court for the District of Connecticut. He is a member of the Connecticut, American and Greater Bridgeport Bar Associations. He received his B.A. from the University of Richmond in 1985. He received his J.D., cum laude, from New England School of Law in 1991, where he served as managing literary editor of the law journal.
Mr. Cooper currently serves on the Board of Directors of The Fairfield Theatre Company and the Samuel Staples Free School Fund and volunteers as a rare book researcher for The Pequot Library. Mr. Cooper previously served on the Board of Directors of the Silvermine Arts Center, where he played an integral role in the expansion of its arts campus. Mr. Cooper previously served as chairman of the Board of Directors of Alpha Community Services, a non-profit organization which provides emergency shelters and transitional housing to homeless families. He also previously served as chairman of the Board of Directors of The Barnum Museum for three consecutive terms. Mr. Cooper was awarded a Certificate of Appreciation by the Connecticut Business Educators Association in recognition of his volunteer work at Joel Barlow High School in Redding, Connecticut, and is a graduate of the Bridgeport Regional Business Council's leadership program.
Mr. Cooper is a lifelong resident of Easton, Connecticut, where he currently resides with his wife, Larisa, and their two children.