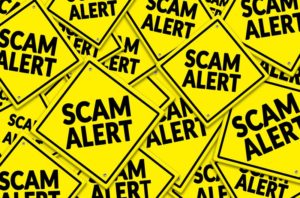 The Attorney General and Secretary of State issued an alert on July 30, 2019 informing Connecticut businesses about a fraudulent mailing from a company called "CT Certificate Service". The company is sending a notice titled "2019 Certificate of Existence Request Form" to newly formed Connecticut businesses. The form instructs the recipient to submit a payment of $112.50 to "CT Certificate Service" in West Hartford, Connecticut to obtain a certificate of existence. If your business receives this mailing or has paid "CT Certificate Service", you should submit a complaint to the Office of the Attorney General and include a copy of the notice. Please note that there have also been reports of businesses formed outside of Connecticut receiving this mailing.
Business owners should remain alert for fraudulent notices. If you are unsure of any notice received by your business, please contact the Connecticut Attorney General and Connecticut Secretary of State to confirm the legitimacy of it.
The State's alert can be found here: https://portal.ct.gov/AG/Press-Releases/2019-Press-Releases/ATTORNEY-GENERAL-TONG-SECRETARY-OF-STATE-MERRILL-ISSUE-ALERT-REGARDING-ILLEGITIMATE-BUSINESS-MAILING
A legitimate Certificate of Existence can be requested online through the Secretary of State's website. It is not a legal requirement for a business to have a Certificate of Legal Existence. If you have any questions about this, please feel free to contact your Brody Wilkinson attorney, or Alyssa Vesco at avesco@brodywilk.com.